Definitions
1.1
In these Terms of Service, the following terms have the meanings set out beside them:
"We", "Us", "Our" refer to Clark Hosting Pty Ltd.
"You", "Your", "Customer" refer to you, the user of our service.
Service
2.1
Our primary service is the hosting of the customer's website on our servers, which includes support and maintenance based on the selected hosting package.
Pricing
3.1
We offer hosting packages with tiered pricing and different inclusions. We strive to use servers within the customer's region to provide optimal performance and latency. Please note that our prices may be subject to change. In the event of a price increase, we will provide at least 30 days notice.
Content Restrictions
4.1
Customers are prohibited from using our services to publish or distribute illegal, harmful, or offensive content. This includes, but is not limited to, content that is invasive of privacy, infringing of intellectual property rights, or that constitutes hate speech.
Support
5.1
We provide support via email. Please contact us at [email protected] for any inquiries or issues.
Trial Period
6.1
We offer a 14-day free trial on all plans. Customers can cancel at any point during the trial and we will help move their site back to their existing provider complimentary.
Payment Terms
7.1
You agree to pay all applicable fees related to the Services using the payment method provided by us. Currently, we accept payments via Stripe (credit card). In certain cases, we may accept bank transfers; please contact us for further details. You are responsible for providing complete and accurate billing information. Payments are associated with the terms and conditions of Stripe.
Data Backups
8.1
We understand the importance of your data. We keep a rolling 7-days backup of the user's website. It is the user's responsibility to ensure they also maintain an independent backup of their data.
WordPress Updates and Additional Services
9.1
If you have chosen a hosting plan that includes WordPress core and plugin updates, we will diligently carry out these updates. If we encounter any issues during the updating process, we will revert to the previous stable version and notify you. At our discretion, and if resources permit, you may be offered the option to engage our developers to investigate the issue and suggest potential solutions. This investigation and any following development work will be charged at an hourly rate, which will be communicated and agreed upon before any such work is commenced. Please note that this fee is separate and not included as part of the ongoing monthly fee for hosting services.
Service Levels and Downtime
10.1
We make reasonable efforts to keep our Services operational 24/7 with a targeted uptime of 99.99%. However, certain technical difficulties or maintenance may result in temporary service interruptions. When reasonably possible, we will notify you about any significant downtime. In case of any technical difficulties, you may reach out to our support team at [email protected].
Dispute Resolution
11.1
Any disputes arising from this Agreement shall initially be resolved through good faith negotiations. If such efforts prove unsuccessful, disputes shall then be submitted to arbitration in accordance with the rules of the Australian Centre for International Commercial Arbitration (ACICA) and settled by one or more arbitrators appointed in accordance with said rules.
Customer Responsibilities
12.1
Customers are responsible for all activity occurring under their accounts, maintaining the security of their account, and keeping their contact information up to date.
Intellectual Property
13.1
We retain all intellectual property rights on our materials, and the client retains all intellectual property rights on theirs, including content hosted on our services.
Obligations and Warranties
14.1
Customers represent, warrant, and agree to provide all necessary assistance and materials required for us to provide the services, and that any materials they provide do not infringe upon the rights of others and are in compliance with all laws.
Term and Cancellation
15.1
The term of the service will be ongoing until terminated by either the customer or us. A 30-day notice period is required for termination by either party.
Resource Limitations and Hosting Recommendations
16.1
Our hosting packages (other than Turbo Flex) are designed to cater to the needs of small to medium websites with regular traffic patterns. They may not be suitable for sites expecting high volumes of traffic or sudden traffic spikes. Customers consistently exceeding the resource allocations may be recommended to upgrade to a premium plan such as 'Turbo Trail' for optimal performance.
16.2
Groundwork Plan Limits:
Bandwidth: 50GB / month
Disk Usage: 10 GB.
16.3
Hare Power Plan Limits:
Bandwidth: 200GB / month
Disk Usage: 20 GB.
Fair Use Policy and Monitoring
17.1
We monitor the usage of all hosted sites to ensure fairness and optimal performance for all users. Sites regularly using an excessive amount of resources, in terms of CPU, memory, or disk usage, may be subject to review. In such instances, we might provide optimization recommendations or, in extreme cases, request the site to upgrade to a package more suited to its needs.
No Hosting of Large Media Directly
18.1
Customers are advised not to host large media files directly on our servers. Instead, consider using third-party media hosting or Content Delivery Networks (CDNs) to ensure optimal site performance.
Suspension for Excessive Use
19.1
In the event a website is deemed to be using an excessive amount of server resources consistently, thereby affecting the performance for other sites, we reserve the right to temporarily suspend the hosting service until the issue can be addressed. Customers will be notified and given ample time to make adjustments or consider an upgrade.
Suspension/Termination of Services
20.1
We may use third-party service providers to integrate with the Services or to host the Services. If the providers of any third-party applications or services cease to make their services or programs available on reasonable terms, we may cease providing any affected features without liability or entitling you to any refund, credit, or other compensation. We reserve the right to suspend or terminate the service immediately if the customer fails to pay or engages in any breach of these Terms of Service.
Exceptional Circumstances
21.1
In exceptional circumstances, where our third-party service provider becomes unavailable, we reserve the right to terminate the service immediately.
Australian Consumer Law
22.1
Nothing in these Terms of Service is intended to have the effect of contracting out of any applicable provisions of the Australian Consumer Law, except to the extent permitted by those laws.
Indemnity
23.1
Customer's Indemnity: You agree to indemnify, defend, and hold harmless Clark Hosting Pty Ltd, its affiliates, officers, directors, employees, agents, suppliers, licensors, and third-party partners from and against all losses, expenses, damages, costs, claims, and demands, including reasonable attorneys' fees and related costs and expenses, due to or arising out of your breach of any representation or warranty hereunder. We reserve the right, at our own expense, to assume the exclusive defense and control of any matter for which you are required to indemnify us and you agree to cooperate with our defense of these claims.
23.2
Company's Limitation of Liability: In no event shall Clark Hosting Pty Ltd, its affiliates, officers, directors, employees, agents, suppliers, or licensors be liable for any indirect, incidental, special, punitive, cover or consequential damages (including, without limitation, damages for lost profits, revenue, goodwill, use, or content) however caused, under any theory of liability, including, without limitation, contract, tort, warranty, negligence, strict liability, or any other basis, even if advised of the possibility of such damages. The combined aggregate liability of Clark Hosting Pty Ltd and its affiliates, officers, employees, agents, suppliers, or licensors to you or any third parties is limited to one hundred Australian dollars ($100 AUD).
23.3
Basis of the Bargain: The limitations of damages set forth above are fundamental elements of the basis of the agreement between Clark Hosting Pty Ltd and you.
23.4
Survival: The obligations in this section shall survive any termination or expiration of this Agreement or your use of this service.
Jurisdiction
24.1
These Terms of Service will be governed by and construed in accordance with the laws of Queensland, Australia.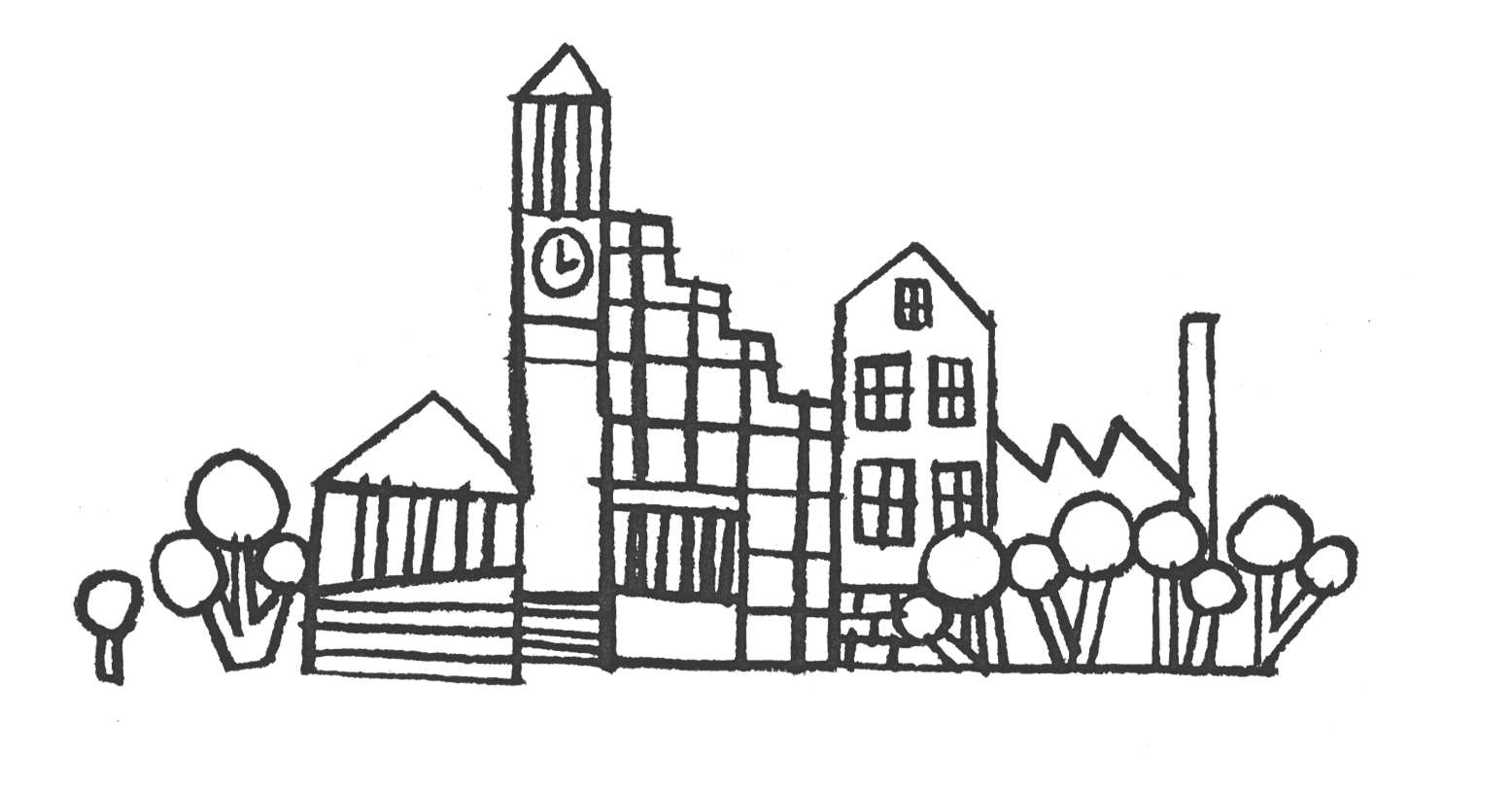 Clark Hosting Pty Ltd © 2023
Site by Tomorrow Happens
Illustrations by Maria Midttun
Hosted with Clark
Born in Australia,
Servicing Australia, United Kingdom,
United States and Europe.